Ford's Commitment to Charging in Europe

Ford is committed to being a leader in providing our customers with a broad choice of electrified vehicles with easy access to Charging across Europe.
Home Charging
Plugging your hybrid or electric vehicle in at home is a simple and effective way to ensure it's ready to go when you need it. Simply connect your vehicle to a standard domestic socket and leave it to charge. This isn't the fastest way to charge the battery because of the limited power availability from household sockets. However, it doesn't require the need for additional hardware and therefore represents a cost-effective and highly accessible method of recharging your Plug-in Hybrid or All-Electric vehicle.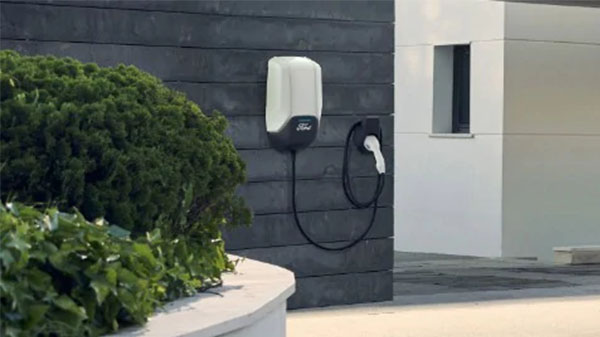 Faster Home Charging
Ford and Centrica are set to offer new electric vehicle services in the U.K. and Ireland as Ford accelerates its electrified vehicle plans in Europe. Centrica will provide charging installations and energy tariffs designed to provide Ford plug-in hybrid and all-electric vehicle customers with an easy, one-stop charging solution.

Under the planned partnership, Centrica will deliver a dedicated home charging installation service and electrified vehicle tariffs from British Gas and Bord Gáis Energy that will allow Ford customers to benefit from lower energy prices for overnight charging as the new range of Ford electrified vehicles are launched.

Further details of the Centrica and Ford partnership will be announced closer to launch.


Charging made easy
With the FordPass App onyour phone, you'll never have to worry about whether your electric vehicle is charged or not. Simply open the FordPass app to check the state of your electric battery and whether it needs Charging before your next journey.

We're also working in partnership with NewMotion, who are building Europe's largest public Charging network. This partnership allows you, through your smartphone, to find out where the nearest public Charging points are, how to get there and how much it will cost to fully charge your Plug-in Hybrid or electric car or van. On your All-Electric Ford vehicle you can also find out which public charge points fall on your scheduled journey – meaning you can charge your electric vehicle on-the-go without compromising your current route.

Public & Destination Charging
Across the range of our All-Electric and Plug-in Hybrid vehicle portfolio, we can provide optional public Charging cables during the vehicle's handover. This lets you charge your Ford vehicle at any of the 100,000 + (and growing) charge points across Europe, no matter their socket type. To make public Charging times even faster, optional High Powered Charging Cables are also available on our All-Electric cars and vans.