What is Haynes TLC Fixed Care Plan?
Haynes TLC is designed to give you complete peace of mind allowing you to budget for your vehicles annual Service and MOT, much as you do for many other household bills.

Haynes TLC Fixed Care also includes a warranty against your car failing its next 3 MOT's to protect you from unexpected repair bills at MOT time. Haynes TLC Fixed Care is only available on cars over 3 years of age where the customers mileage time is derived.
What is Included?
Servicing, MOT's and MOT test warranty - all taken care of in one monthly payment.

What is Covered?

Lighting
Headlights, front and rear sidelights, number plate lights, stop lights, rear reflectors, rear fog lights, hazard lights and controls, direction indicator controls and fog light on and off indicators.

Suspension and Steering
Steering control, steering mechanism and systems, power steering, transmission shafts, wheel bearings, front and rear suspension, drag links, track rod ends, suspension springs, wishbones, swivel joints, suspension mountings.

Seat Belts
All seat belt mountings, condition and operation.

Brakes
Master cylinder, wheel cylinders, calipers, discs / drums (not wear related) local compensator, ABS, modulator/sensors/ECU, brake pipes / hoses / cables.

General
Fuel injection, ECU or sensor directly as a result of calibration failure to meet MOT exhaust gas emmision standards, horn, speedometer and speed limiter, windscreen wiper and washer (excluding wiper blades and rubbers)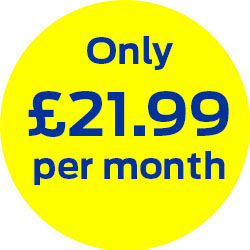 Is your car under 3 years old?
Important information regarding servicing your vehicle.

The Haynes Ford Service Plan is designed to give you complete peace of mind, allowing you to budget for your annual service as you do for many other household bills.

The Service Plan makes it easier to afford your service if it falls at an inconvenient time, eg the run up to your Summer Holiday or pre- and post-Christmas.

Inflation-proof Servicing (prices frozen)
You pay todays price for your servicing for up to 5 years (beat the expected parts and labour yearly increases)

No Interest Charges Applicable
Payments are made monthly via Direct Debit with no interest charges. Alternatively, you can pay in full now and still freeze your service prices.

Is the Plan Transferable?
Yes, any funds remaining in the plan can be transferred to your next vehicle, or refunded (Admin fee may apply on refunds)

Note: This plan covers the cost of the scheduled services due on your vehicle; it will not cover any additional work your vehicle may require.
Want to Know More?
Contact Us using the form below and one of our team will be in touch: