A quick guide to the MOT test
This Question and Answer guide explains all the essential information about the MoT test, covering everything from why the MOT test is important, to why your Ford Dealer is the best place to go to have your vehicle tested.

How often do I need an MOT?
If your vehicle is three years old or more, you are required by law to have an annual safety check called the Ministry of Transport Test - the MOT Test.

Why is the MOT important?
The MOT ensures that your vehicle meets the minimum legal safety level. Without a current MOT certificate, it is illegal to drive your vehicle or renew your road fund license. And now the MOT testing system has been computerised, police and mobile camera units can check remotely whether your vehicle has a current MOT or not.

It is the owners responsibility to have your vehicle tested every 12 months.

What happens in an MOT test?
During the MOT test, a government-authorised tester will check your vehicle comprehensively, including the interior, exterior, under the bonnet and underneath the vehicle. The tester records each check and if your vehicle passes the test, you'll be issued with a VT20 'pass' certificate. If it fails, you'll receive a VT30 'failure' document. You'll also be told of any 'advisory' items – those that haven't quite failed the test, but which need careful monitoring.

The MOT test covers all the following:
Vehicle Identification Number
Registration Plate
Lights
Steering & Suspension
Wipers and washer bottle
Windscreen
Horn
Seatbelts
Seats
Fuel System
Emissions
Bodywork
Doors
Mirrors
Wheels & Tyres
Brakes


What do I need to remember to take with me?
Once you have booked your vehicle in for its MOT, you need to take your Vehicle Registration Document – often referred to as the 'V5' document – and a means of paying the current fee.

How long does an MOT certificate last?
You can book an MOT up to 28 days in advance of its due date. Most people don't realise, but the expiry date on your new MOT is 12 months from the expiry of your old one, which means you could have an MOT that lasts for 13 months. The MOT certificate is only required if you would like the new MOT to run for more than 12 months.

Why should I choose Haynes Ford for my MOT test?
Wherever you have your MOT, there is a strong possibility that your car will need some repairs, however minor.

If you have the test with Haynes, we can make sure any work is carried out to Ford's exacting standards, by Ford-trained technicians, using genuine Ford parts. This ensures your warranty is unaffected and can help maintain your vehicle's resale value, too.

You can also expect:
Competitive prices
An exact price for the agreed work
If the work can't be done on the same day as your MOT, then a prompt and convenient appointment
A time to collect your car that suits you
A detailed, written explanation of the invoice and work performed.

Why not consider combining your MOT with a Service. Combined MOT and our Essential Service will provide you with 12 months FREE 12 months Roadside Assistance
Covid-19 Update
Haynes Ford are following all Government Guidelines for sanitising your vehicle while it is in our care for a service, repair or MOT.
Watch our video by Clicking Here
to learn what we are doing to comply and how we are looking after the health and safety of our staff, visitors, customers and vehicles while on our premises.
A £7.50 PPE & Disposal charge will be added to all of our invoices during this time.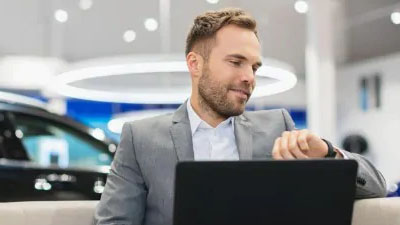 Enjoy free WiFi connectivity while you wait. Make a conference call, chat with your family or relax while you check your social media.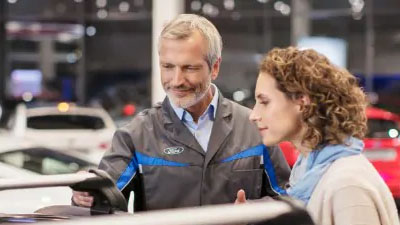 A quicker service means less downtime, so you can make better use of the time you gain. Why not browse our current models while you wait in our showroom?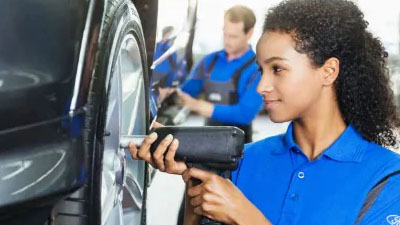 Having two technicians carry out a Scheduled or Motorcraft Service on your car or commercial vehicle means a quicker service.