On Sunday 27th May 2018, Haynes of Maidstone were the hosts of a Tour de Ford cycling event, in association with Team Sky. This event aimed to provide a positive, unique experience for participants whilst raising awareness of our dealership.
Overview

The Tour de Ford consisted of up to 90 cyclists taking part in a non-competitive ride, beginning and ending at the Haynes Ford dealership in Maidstone, Kent. Riders could choose between doing a 30 or 50 mile route at one of three speeds - 12, 15 or 18 mph, with guidance from a ride leader and a Ford Team Sky support vehicle.

Our Team Sky support vehicles were a Ford S-MAX, Ford Edge and Ford Kuga. These 3 vehicles had the appropriate, eye-catching decals on them, so that passers-by and participants would instantly recognise them as being associated with the event. We also wanted to have our own 'Team Haynes' vehicle, so that we had added our own touch to it. We had these decals applied onto a 2018 Mustang in Orange Fury, to ensure it grabbed attention on the day, as well as before and after the event.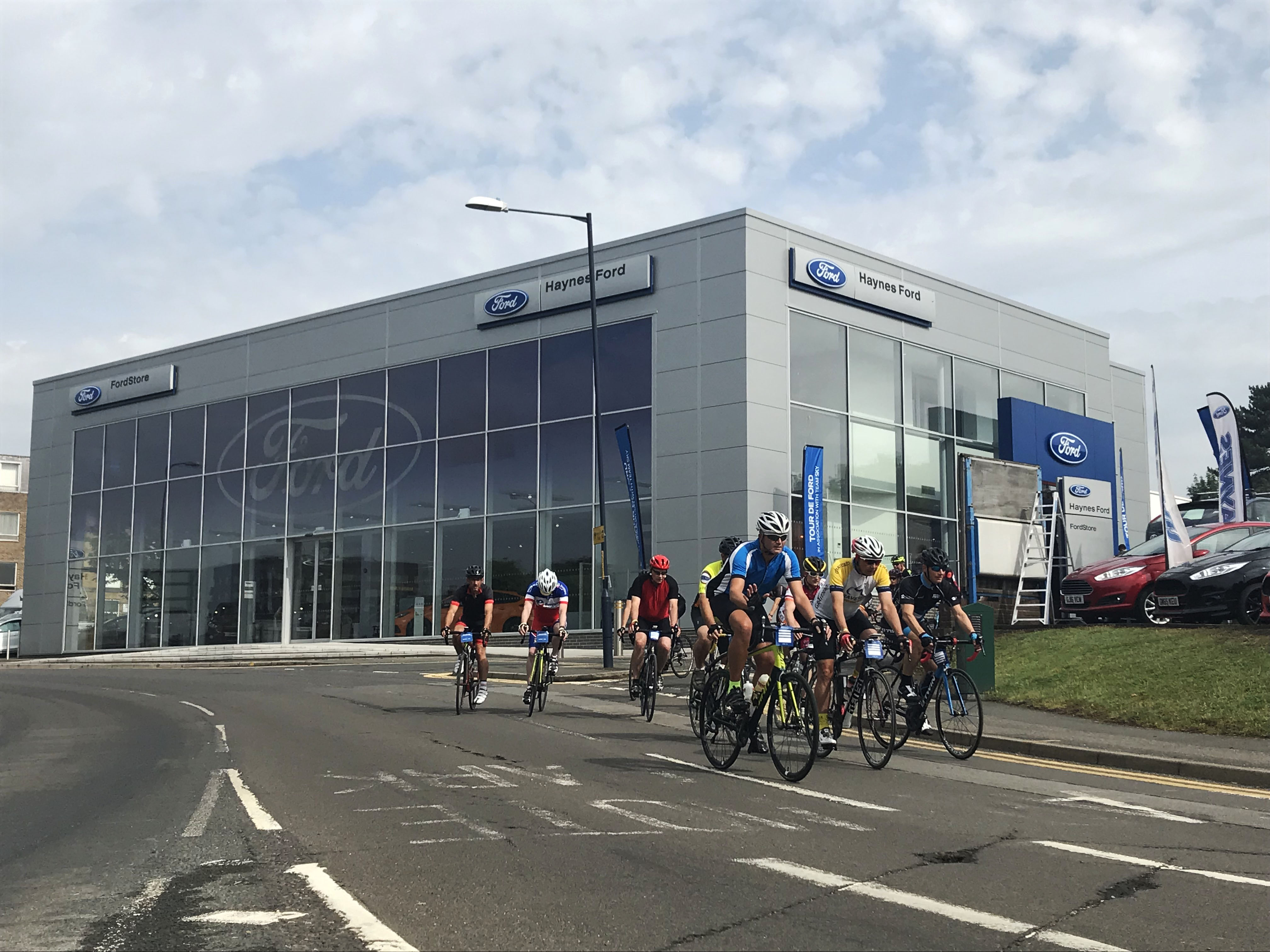 Live Day

Staff were onsite preparing before riders arrived, where we had over 150 bananas and bottles of water laid out for participants to have before they set off. Our Parts shop was also open for riders to purchase refreshments before and after the ride.

Riders started to arrive from around 8.30am, where they had to go to the main showroom to check in and prepare for an event briefing. This was done by Sue Isles, who delivered a welcome speech, shortly passing over to a member of the Tour de Ford events team to brief the riders on the plan for the day. There was an excellent turnout of 60 riders on the day!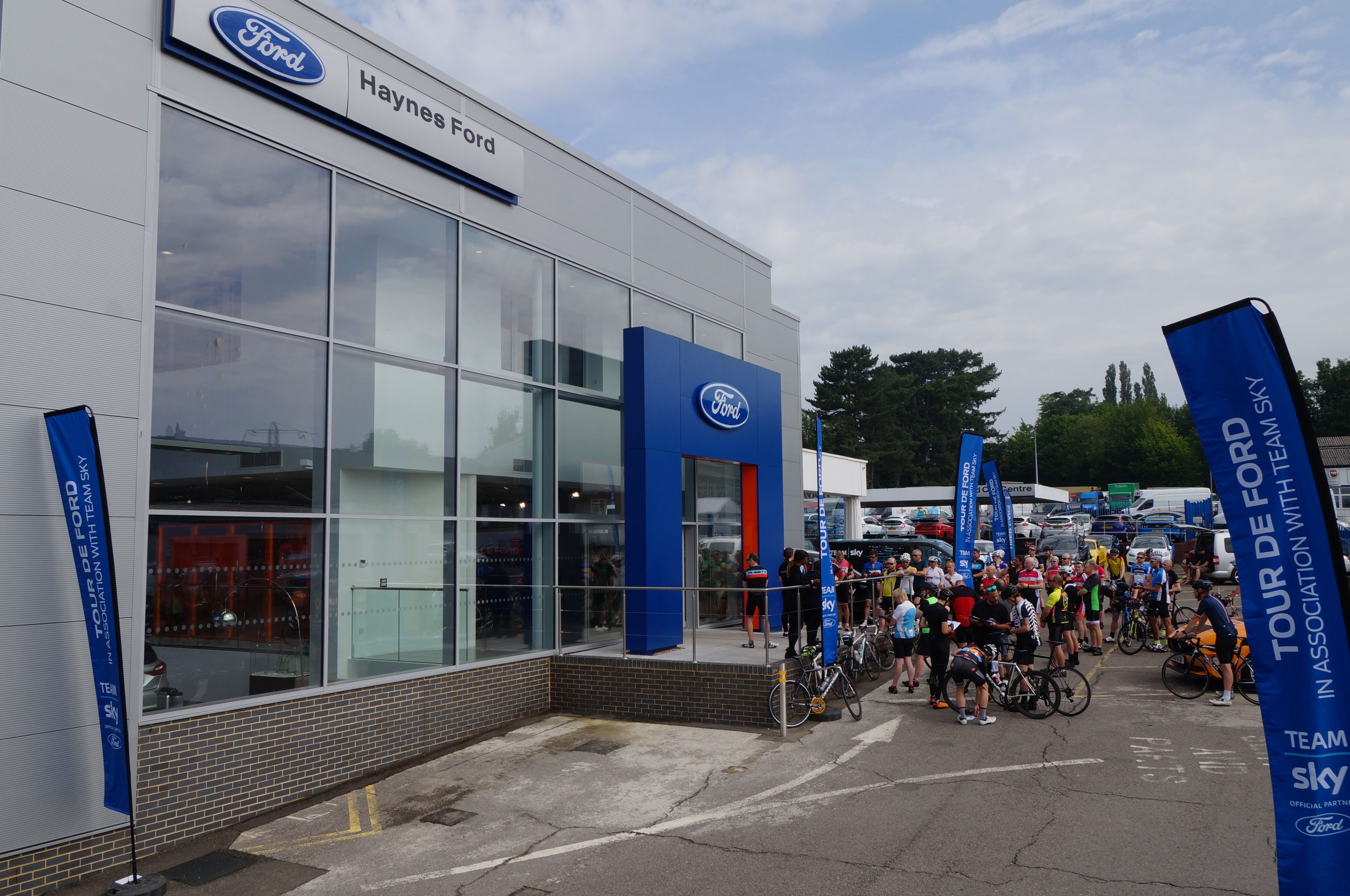 Haynes Ford staff and the Tour de Ford Event team were awaiting the arrival of riders from about midday. Upon their return, participants were able to grab another banana and bottle of water, pick up their Team Sky goody bag and have their photo taken in front of the Ford & Team Sky Stats & Figures wall. The Team Sky goody bag consisted of a Team Sky water bottle, cap, pin badge, winners medal and a voucher code for Henri Lloyd Sport.

Following the event, we received highly positive feedback on Haynes social media. Participants informed us that it was a well-organised, enjoyable day with a great cycling route and some riders shared photos of themselves with our Team Haynes Mustang and Team Sky vehicles.

It was excellent for Haynes to see how positive the day had been for the riders and we successfully met our objectives of raising awareness of our dealership whilst providing an enjoyable experience for all that took part. We will hopefully look to do this event again in the future!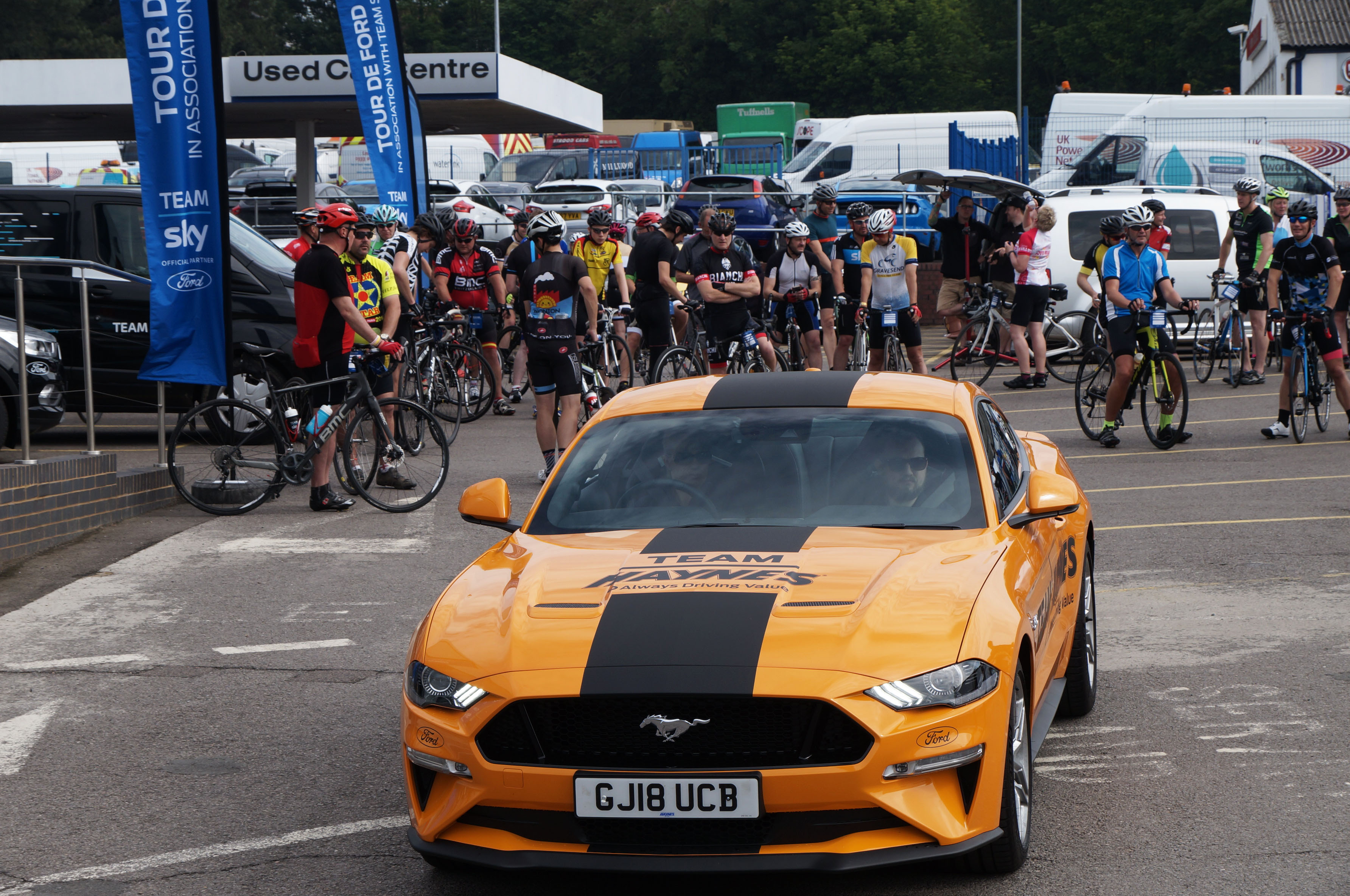 Social Media

Haynes Ford began promoting the Tour de Ford on Wednesday 18th April, once registrations had opened. We created a Facebook event to generate regional awareness and this reached over 10,000 people. Within 2 weeks, the 90 registration spaces were filled, with several people on the waiting list. We were delighted with the enthusiasm from Facebook users and kept them updated via said event.

To promote the event further, Haynes Ford ran a competition on their social media accounts to spot the Team Sky vehicle out and about in Maidstone or at the Haynes dealership. Entrants were required to take a photo of the Edge, S-MAX or Kuga and share it with us to be in with a chance of winning a £30 Evans Cycles voucher. One of our vehicles was parked in a different location every day, where it visited Mote Park, Tesco and Evans Cycles in Maidstone. We had 9 entries over the 6 days it was running, and we successfully spread awareness for the Haynes brand. This was greatly helped by Evans Cycles who retweeted the competition onto their Twitter feed, to a potential 40,136 people and the Kent Messenger who also retweeted it onto their Twitter feed, to a potential 6,591 people.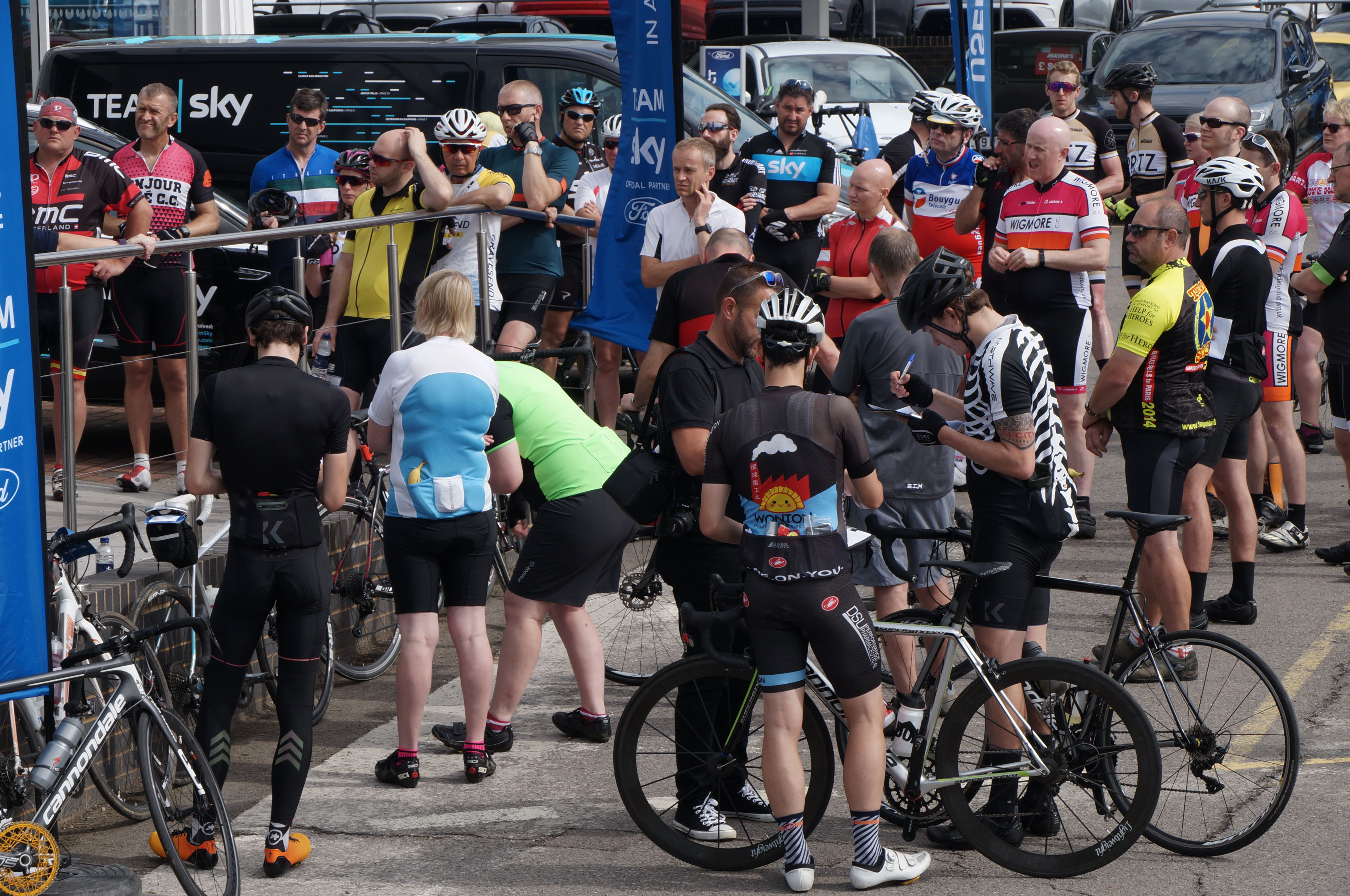 Our Tour de Ford participants departed from around 9.45am. The Team Haynes Mustang left first with the 50 mile groups, followed by the Team Sky Edge and Team Sky S-MAX, with the remaining groups following closely behind. Haynes staff were located around the site to capture photographs and videos of the cyclists as they prepared to leave.

The route started in Maidstone and passed through many pleasant villages and lanes in the Kent countryside. The 50 mile route went through villages such as Langley, Ulcombe, Headcorn, Sissinghurst, Hawkhurst, Lamberhurst, Marden and Tovil, finishing back in Maidstone. The 30 mile route was the same, but cut across from Sissinghurst into Marden, instead of going through Benenden, Hawkhurst, etc.