On Sunday 16th September, Haynes Ford hosted their second annual Ford Performance Day

with

Kent's Ford Owners clubs and enthusiasts.
Classic & Retro Ford Cars
Following on from 2016's successful 'Steeda Saturday' which launched Haynes and Steeda UK's joint Mustang venture, then 2017's very first Performance Day, Haynes decided to plan for an even bigger event in 2018 and invite local Ford Performance, Classic Car Owners, Transit Owners and MS-RT owners to come along to their site in Maidstone and display their vehicles.
With background music provided by local band 'Rockin' Republik' vehicle owners and enthusiasts - some who had seen the event advertised on social media, others as part of Haynes' own customer database, mingled together alongside Haynes staff, enjoying the fantastic weather and viewing the multitude of both new and classic Ford models on display. This year's event saw a fantastic range of around 150 vehicles, with beautifully restored examples of Ford Escorts, with a Zephyr, Cortina's and a Capri also featuring. The care shown and meticulous restoration of a Model T proved a talking point and the children all recognised the Ford Anglia brought along from its association with Harry Potter films.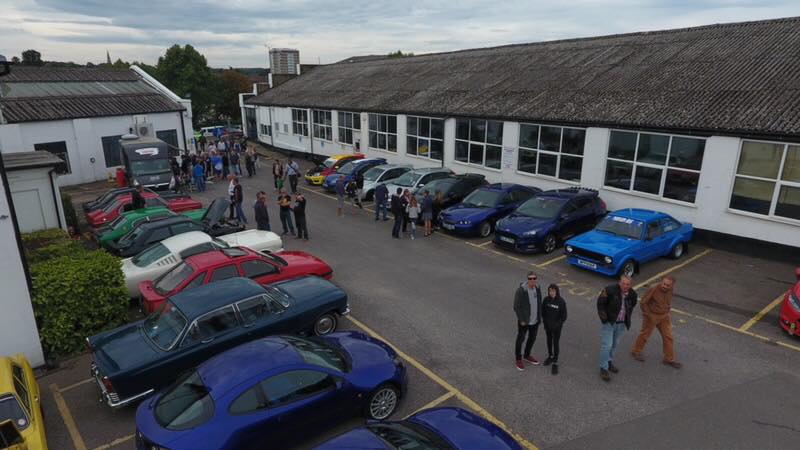 Refreshments were available from Exquisite BBQ, who catered to nearly 400 people throughout the day. 2-wheeled American performance interest was provided by Robinsons Foundry from Canterbury who displayed their latest Indian motorcycle demonstrators and the invited guests from Kent Wings Honda Gold Wing club also provided 2 and 3 wheel bikes for our guests to look at.
The showroom was busy throughout the day with a racing simulator, set up with the 9-screen technical power wall in the showroom making the laps seem realistic and lifelike. Steeda UK representatives and Haynes staff were on hand throughout the site ready to advise on Performance upgrades and generally chat with visitors, owners and enthusiasts. Our Sales team were more than happy to share their knowledge of Ford's future plans for the new Mustang after a press release earlier that week on its future and were able to answer many questions on the New Focus, with demonstrations of the B&O Play sound system in the showroom occasionally providing a very loud backdrop to the racing simulator!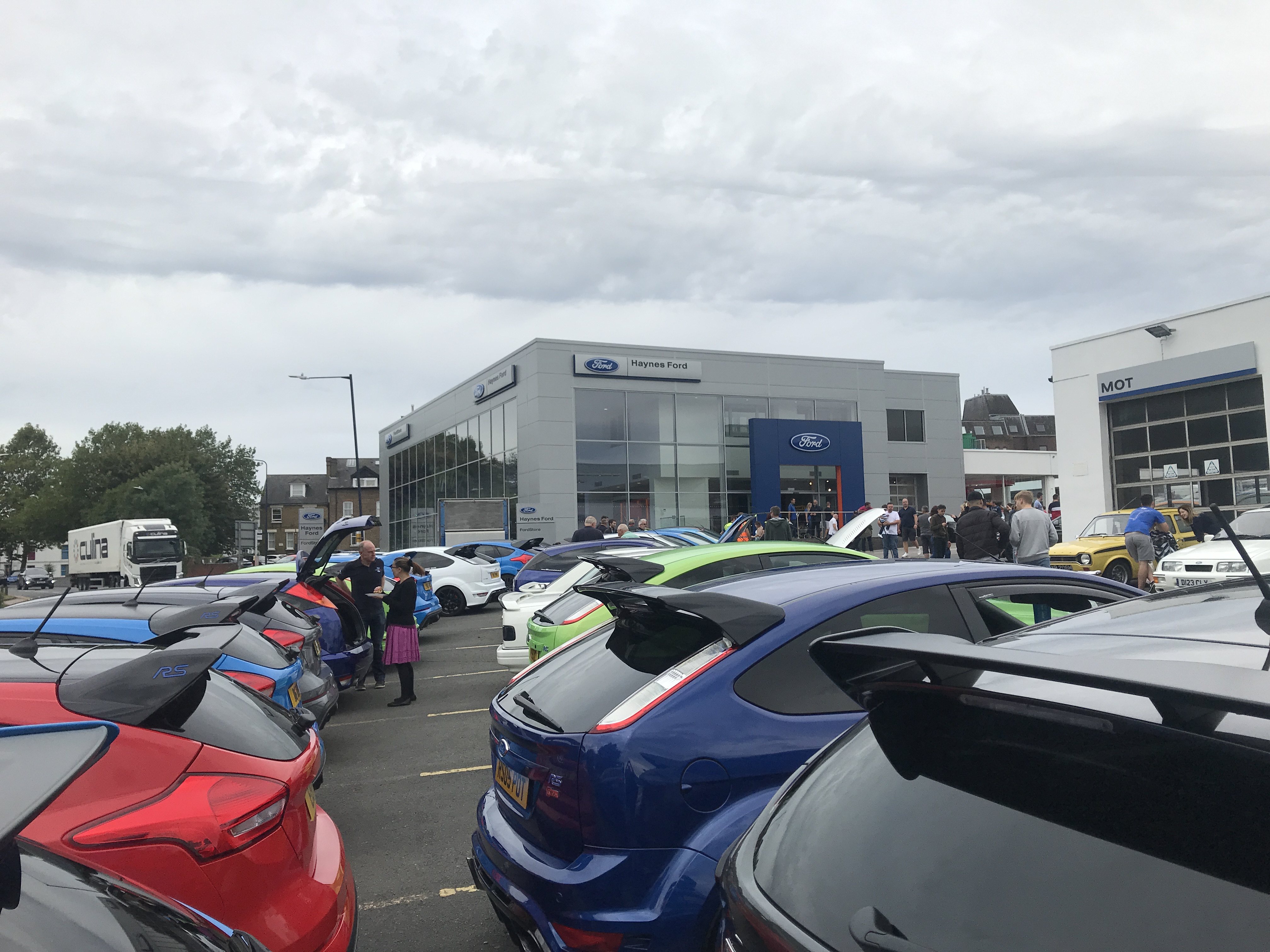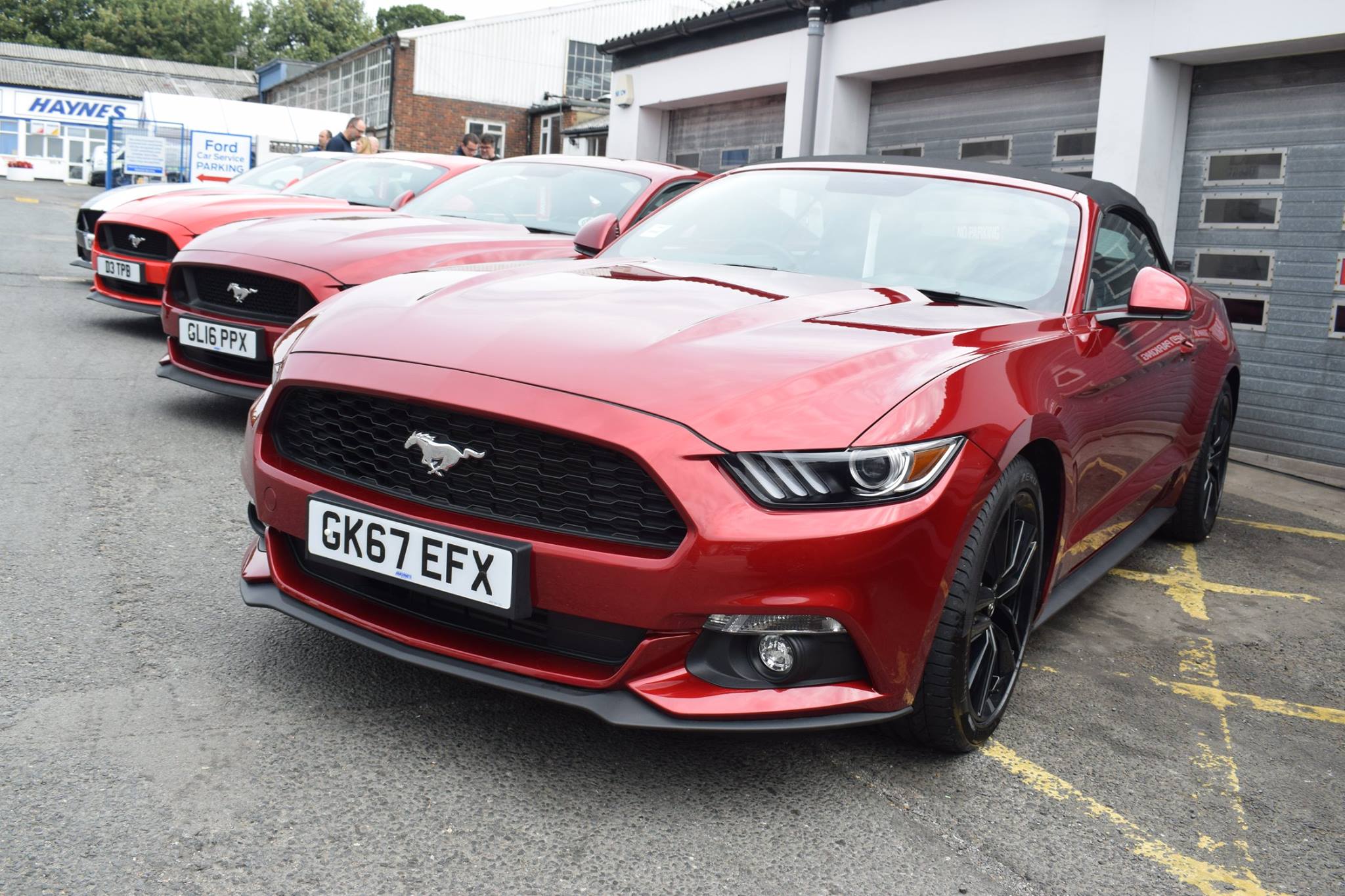 Performance Ford Owners
Ford's latest Performance models were well represented by owners who had purchased from Haynes, with the Focus RS' 'popping' their exhausts in competition with the deep rumble from the V8 Mustang GT's, in various colours, with various graphics additions and many different sports and performance upgrades.

The Kent RS Owners Club provided a range of RS history, with some beautifully restored examples of Cosworth engined vehicles and the full range of Focus RS. Likewise, the Kent Mustang Owners Club provided a range of left hand drive vehicles from the 1965 coupe to the more recent UK specification right hand drive, with many of the latest models having had upgrades installed by the Haynes Service team. Haynes Ford also took the opportunity of placing their own 1965 Classic Mustang on display which was well received by the guests and with many comments on the standard of paint restoration completed by our very own Accident Repair Centre. The companies current Mustang, Fiesta ST and Focus RS performance demonstrator models were used to take guests for 'hot' rides around the roads of Maidstone, to enable guests the opportunity of a ride in a car that many have only ever dreamed of owning. Slots for the rides had all been booked prior to the event within hours of the opportunity being promoted.


Haynes Ford would like to pass on their thanks to all of our guests and visitors for making the day a success. Also our grateful thanks to our Owners Clubs, Ford M-Sport & MS-RT, Kent RSOC, Kent MOCGB, the Kent SIde Valve Club and Kent Wings for displaying your cars and bikes with us. Thanks also to Exquisite BBQ and to Robinsons Foundry in Canterbury for attending with 2-wheeled muscle bikes and to Rockin Republik for the music.
Photography on the day was provided by Jason Dodd Photography, his collage appearing below.

All photographs are copyright and may not be used without authority.